Search:
1871 in
keywords
audio
in
Commentary
Summary
On a sunny Wednesday in June 2011 in a makeshift recording studio somewhere in Cambridge, we were very pleased to welcome Terry Molloy back to the Darwin Correspondence Project for a special recording session. Terry, known for his portrayal of Davros in Dr…
Matches: 1 hits
… politely worded rebuke to St G. J. Mivart ( 21 April [1871] ) for  the inadequacies, as Darwin saw …
Summary
Mary Treat was a naturalist from New Jersey who made significant contributions to the fields of entomolgy and botany. Over the period 1871–1876, she exchanged fifteen letters with Darwin - more than any other woman naturalist.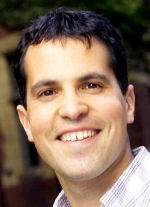 Summary
Darwin made a famous comment about parallels between changes in language and species change. Gregory Radick, Professor of History and Philosophy of Science at Leeds University, talks about the importance of the development of language to Darwin, what…
Matches: 1 hits
… is in his book  The   Descent of Man , published in 1871, in which he sets out his general views …
Summary
Pietro Corsi is Professor of the History of Science at the University of Oxford. His book Evolution Before Darwin is due to be published in 2010 by Oxford University Press. Date of interview: 17 July 2009 Transcription 1: Introduction …
Matches: 1 hits
… a lay country in 1870 after the [Paris] Commune and in 1871 - '70-'71 – the defeat. Then the Third …