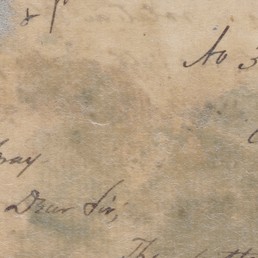 Summary
Discusses the ill-will between England and U. S.
Considers the bases for deciding which plant species are "high" and which "low".
Comments on Alphonse de Candolle's paper on oaks ["Étude sur l'espèce", Ann. Sci. Nat. (Bot.) 4th ser. 18 (1862): 59–110].
Encloses S. H. Scudder's letter on Lepidoptera and fertilisation of orchids which identifies a butterfly with Platanthera pollinia adhering to it. Jokingly applies natural selection to butterflies acted on by orchid pollinia.
| | |
| --- | --- |
| Author:   | Asa Gray |
| Addressee:   | Charles Robert Darwin |
| Date:   | 27 Jan 1863 |
| Classmark:   | DAR 165: 129, 130 |
| Letter no:   | DCP-LETT-3950 |