Bad Request
Your browser sent a request that this server could not understand.

---
Apache/2.4.7 (Ubuntu) Server at cudl.lib.cam.ac.uk Port 443
Summary
Below is a list of Darwin's correspondents with the number of letters for each one. Click on a name to see the letters Darwin exchanged with that correspondent.    "A child of God" (1) Abberley,…
Summary
On his engagement to his cousin, Emma Wedgwood, in 1838, Darwin wrote down his recollections of his early childhood.  Life. Written August–– 1838 My earliest recollection, the date of which I can approximately tell, and which must have been before…
Summary
As with many of Darwin's research topics, his interest in worms spanned nearly his entire working life. Some of his earliest correspondence about earthworms was written and received in the 1830s, shortly after his return from his Beagle voyage, and his…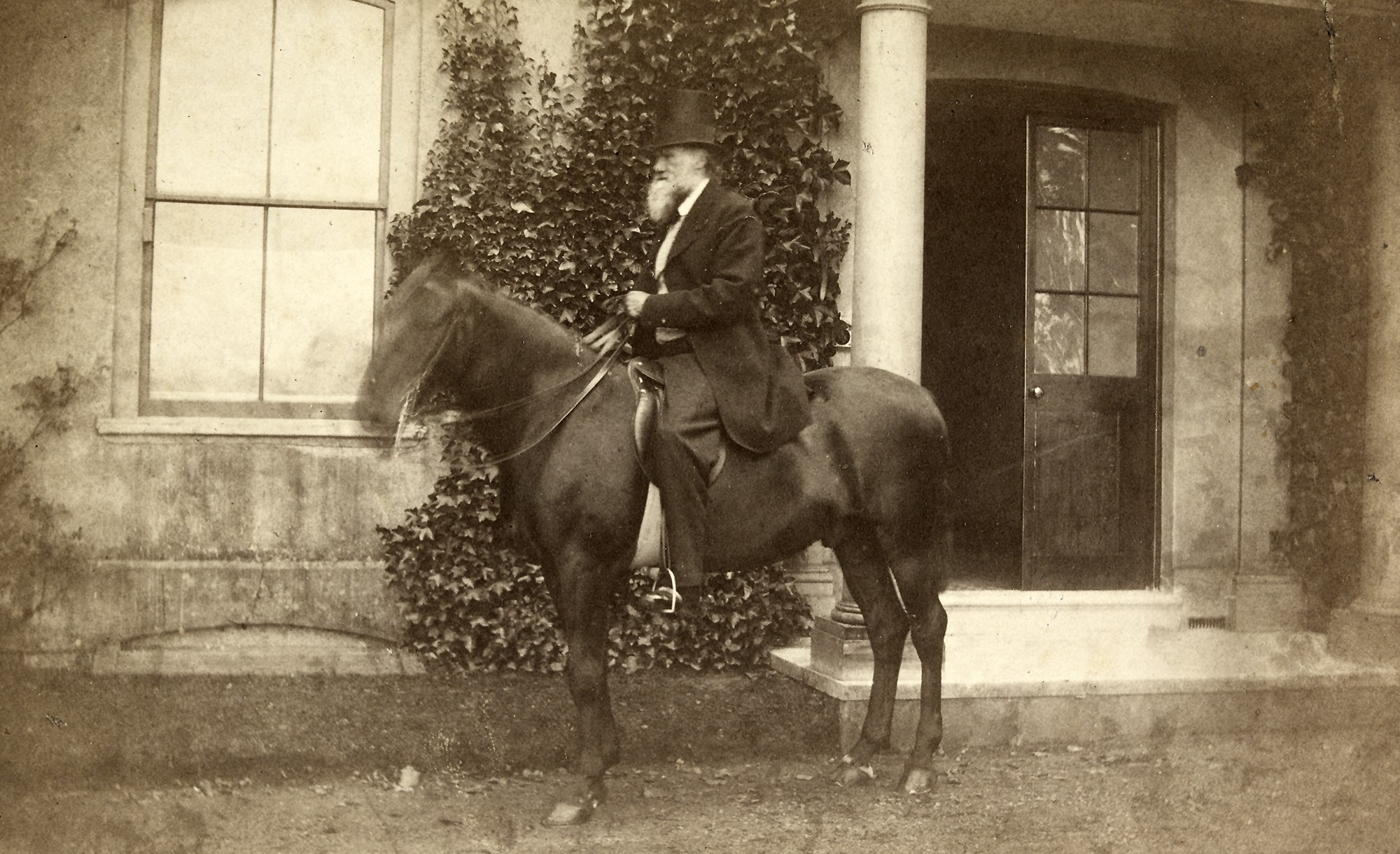 Summary
The year 1866 began well for Charles Darwin, as his health, after several years of illness, was now considerably improved. In February, Darwin received a request from his publisher, John Murray, for a new edition of  Origin. Darwin got the fourth…
Summary
In April 1838, Darwin began recording the titles of books he had read and the books he wished to read in Notebook C (Notebooks, pp. 319–28). In 1839, these lists were copied and continued in separate notebooks. The first of these reading notebooks (DAR 119…
Summary
Darwin's study of barnacles, begun in 1844, took him eight years to complete. The correspondence reveals how his interest in a species found during the Beagle voyage developed into an investigation of the comparative anatomy of other cirripedes and…
Summary
Charles Darwin's observations on the development of his children, began the research that culminated in his book The Expression of the emotions in man and animals, published in 1872, and his article 'A biographical sketch of an infant', published in Mind…
Summary
Friendship|Mentors|Class|Gender In its broadest sense, a scientific network is a set of connections between people, places, and things that channel the communication of knowledge, and that substantially determine both its intellectual form and content,…
Summary
Darwin's first reflections on human progress were prompted by his experiences in the slave-owning colony of Brazil, and by his encounters with the Yahgan peoples of Tierra del Fuego. Harsh conditions, privation, poor climate, bondage and servitude,…
Summary
Darwin became increasingly involved in botanical experiments in the years after the publication of Origin. The building of a small hothouse - a heated greenhouse - early in 1863  greatly increased the range of plants that he could keep for scientific…
Summary
The Beagle was a sort of floating library.  Find out what Darwin and his shipmates read here.