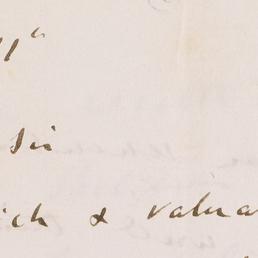 Summary
Thanks for "rich and valuable" letter [missing].
Has read TR's paper in Gardeners' Chronicle ["Seedling fruits – plums", (1863): 27] – "a treasure to me".
Questions about seedling peaches that approach almonds.
Asks whether TR has ever observed varieties of plants growing close to other varieties for several generations without being affected by crossing.
| | |
| --- | --- |
| Author:   | Charles Robert Darwin |
| Addressee:   | Thomas Rivers |
| Date:   | 11 Jan [1863] |
| Classmark:   | DAR 185: 82 |
| Letter no:   | DCP-LETT-3910 |