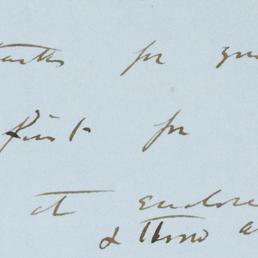 Summary
Asks JDH to verify an observation on Dicentra – what CD thought was a branch in the young plant now looks like a gigantic leaf in the old.
Concurs on Spencer's clever emptiness.
Ramsay exaggerates role of ice. Sorry to hear that Tyndall grows dogmatic.
Admits difficulty of making case for Wallace's Royal Medal at this time.
Will soon finish the first draft of Variation.
| | |
| --- | --- |
| Author:   | Charles Robert Darwin |
| Addressee:   | Joseph Dalton Hooker |
| Date:   | 3 Nov [1864] |
| Classmark:   | DAR 115: 253 |
| Letter no:   | DCP-LETT-4650 |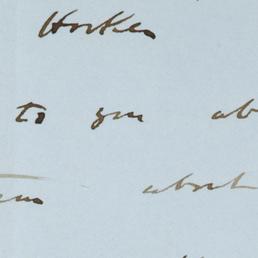 Summary
CD's Lythrum paper has given him as much satisfaction as working out complemental males in cirripedes.
Response to award of Copley Medal.
Letters from Germany and France support natural selection.
Now that climbing plants are done, CD asks for Drosera.
| | |
| --- | --- |
| Author:   | Charles Robert Darwin |
| Addressee:   | Joseph Dalton Hooker |
| Date:   | 26 Nov [1864] |
| Classmark:   | DAR 115: 254a–c |
| Letter no:   | DCP-LETT-4682 |